All Things Hynafol
Learn more about the experience and the Hynafol team.
Hynafol is a medieval, fantasy, role-playing experience located just outside of Austin, Texas. It is the newest event of its kind in North America and will be hosted on the longstanding renaissance grounds of Sherwood Forest Faire.
The teams behind The Voyage North and Sherwood Forest Faire, along with other enthusiasts from around the world, have come together to give birth to a unique medieval roleplaying experience. During the event you will be placed in a medieval fantasy world for a week of roleplaying, questing, revelry, and battling. You will be assigned to a guild and together with your fellow members, explore the world of Hynafol. You and your guild will gather resources by completing quests, forming alliances, winning tournaments, and of course by collecting the spoils of war. Along the way you will have to decide who to ally with and whom to go to battle against.
Hynafol is your opportunity to join an amazing, immersive community, and be a part of the foundation of the lore. Allow us to be your guides! Our nearly-all-inclusive packages take care of all the logistical work both in and out of the game. All you do is show up with your garb, your cup, and your weapon of choice and enjoy the event. You will even get to camp inside the grounds of the faire! Alternatively, you can DIY (or with a group) with our Standard Experience.
Join us November 2-6th for the experience of a lifetime. A one-of-a-kind medieval environment, a catered stay in a fully realized world, and an immersive experience like you've never seen before!
Medieval Event Experiences
We, the makers of Hynafol, are the minds behind The Voyage North, a yearly trip to an immersive event in Canada. During the trip, we provide food, lodging, and access to in-depth gameplay opportunities for every patron. The Voyage North recap video below is intended to give you an idea of what we actually do!
Our goal with Hynafol is to combine our event experience and our love for medieval fantasy to create a totally immersive world. A place which allows a group of strangers to become a community of friends who adventure and battle and sing together. We welcome and any all folk to come to our experience, with only one requirement: when you enter the world of Hynafol you must come ready to play!
The Team Behind the World of Hynafol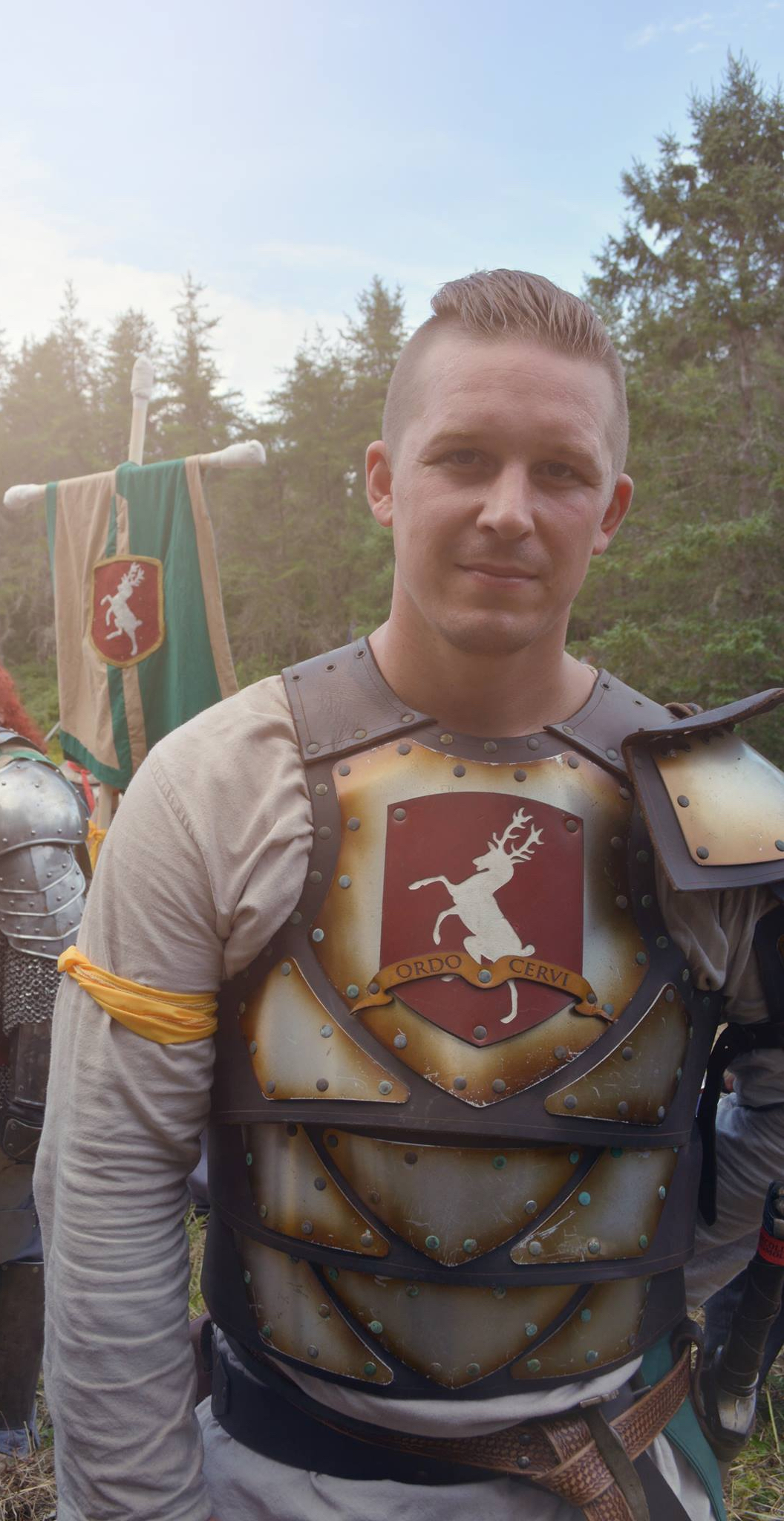 Jordan Gwyther
Founder/Operations
The man behind the curtain, Jordan is the man of noble heart that has endeavored to bring this adventure to life. He has been involved in live action roleplaying events for over 8 years, and has led hundreds of folks to become adventurers of their own. 
In addition to the love and care he has for his young son and daughter, Jordan has always had a passion for the medieval, the fantastical, and the friends and family that can be made along the way. He saw care and fellowship in the groups that were created through roleplaying events and sought to grow such communities; ones that would eventually flourish! 
As the founder of The Voyage North, Jordan has lead a group (now some 300+ participants!) to the French-speaking region of Canada, every year, for a week long medieval immersive vacation. There he guides them on the journey of a lifetime as they escape the 21st century and create bonds with friends that lasts for years. 
As one of the owners of Hynafol, Jordan is unbelievably excited to be bringing this concept of a living medieval world to the United States. Working with Sherwood Forest Faire and others, he found a most ideal location to build such a world; already filled with purpose-built medieval buildings, and in a beautiful, wooded area.
From his creative mind, and working with a team of writers, an entire world will come to life each November. Jordan has endeavored to create a world able to cater to all types of players and participants. He is proud to invite you to "choose your adventure," and become part of the legend, in the world of Hynafol….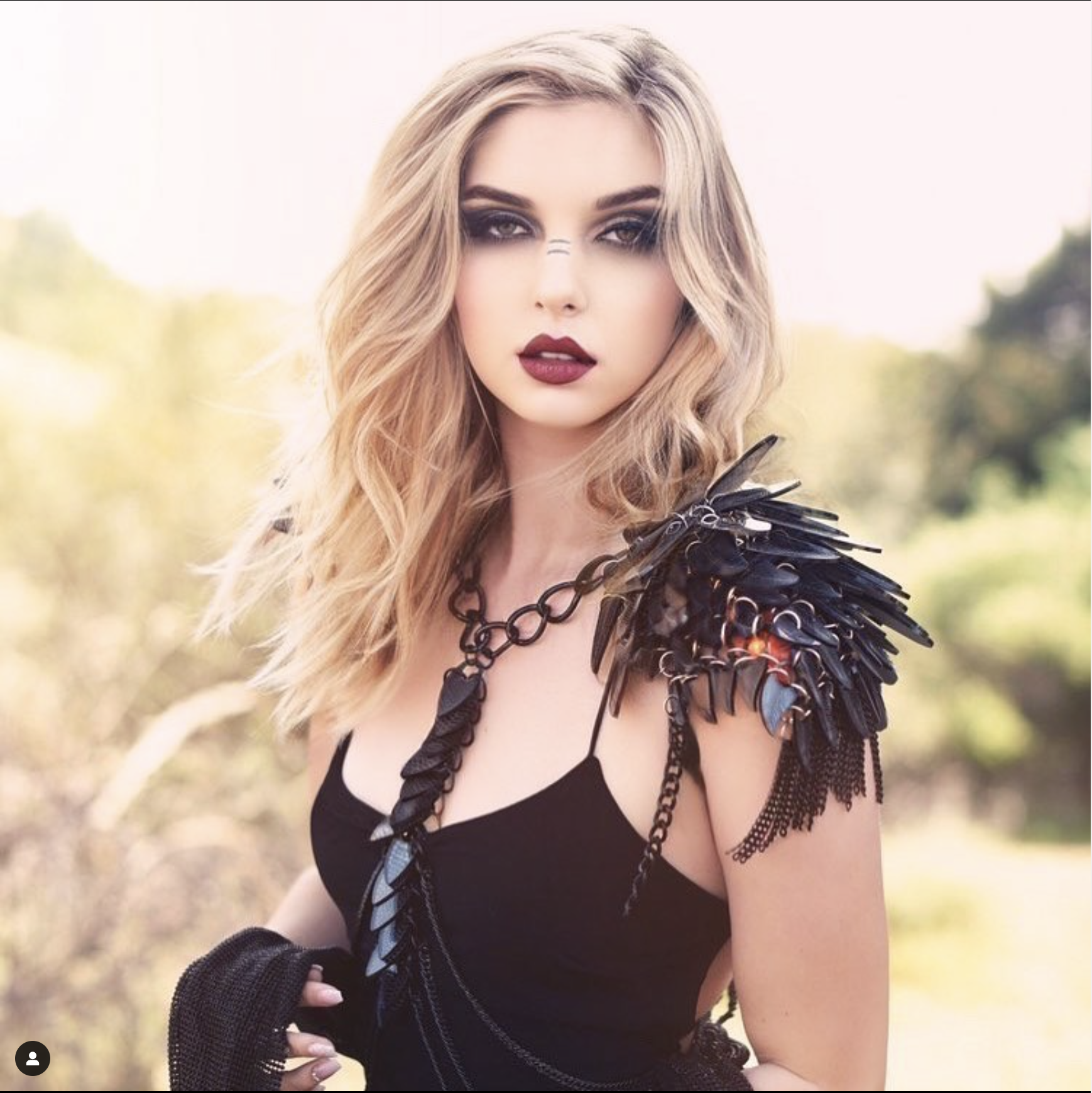 Taylor Ann Tracy
Game Master
Taylor Ann Tracy grew up in the wilds of Anchorage Alaska camping, fishing, hiking, and raised as an all around adventurer. She grew up with a great love for fantasy stories, her mom reading her Harry Potter every night, and before she could even write, she started telling stories and playing make-believe games from her own imagination with her friends. She now lives in Los Angeles California working as a professional actor and social media influencer. She turned that love of storytelling into a career of acting and producing shows of her own, her first student film winning a Student Emmy, and even winning an award of the decade from Broadway World LA in 2020 for her stage performances.
During covid she became a Dungeons and Dragons performer in multiple campaigns and charity shows. She also created a Dungeons and Dragons dating show of her own design that is currently in post production. Taking her love of storytelling, writing, and cosplay; Taylor has focused it onto the high fantasy world of Hynafol. Bringing the mystery of King Arthur's disappearance into an experience hundreds can participate in, in a world where your destiny is in your own hands, or so you think.